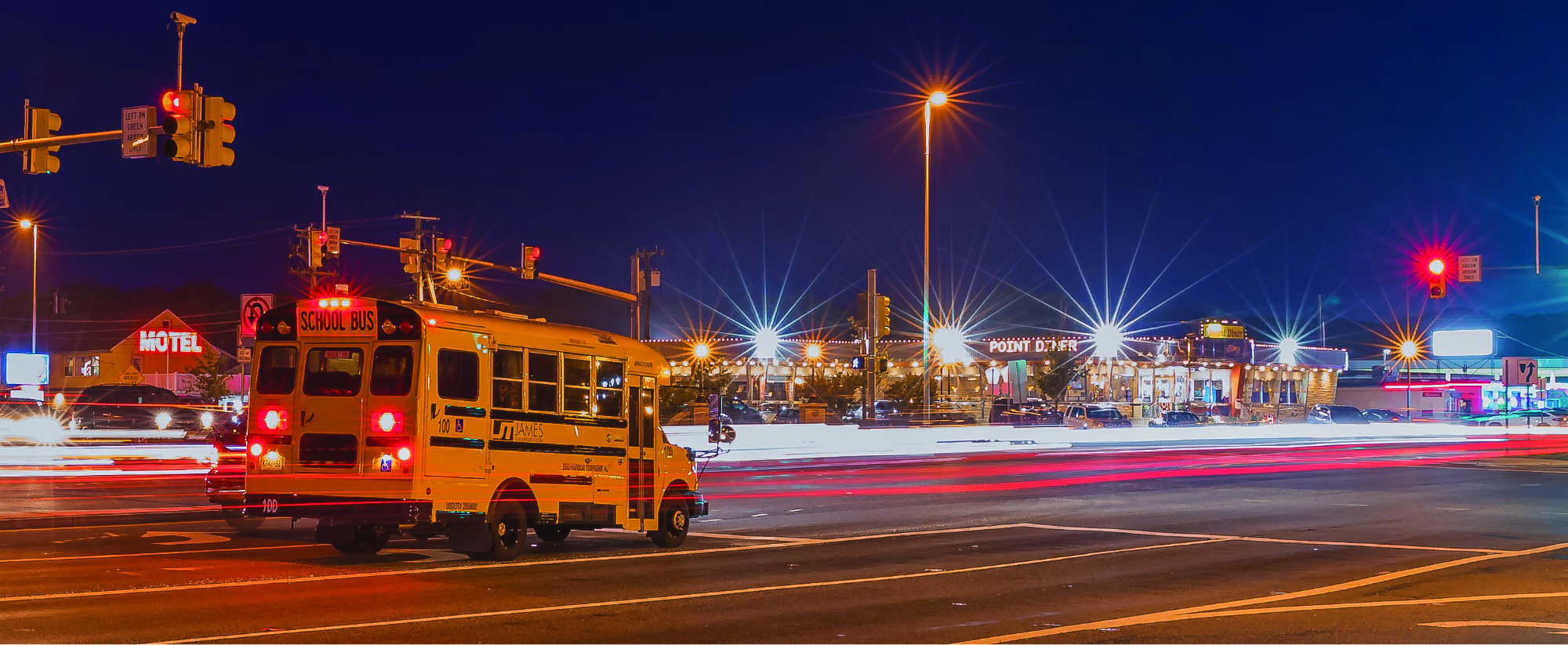 James Transportation is a privately owned, service focused organization based in Egg Harbor Township, New Jersey. James Transportation offers Specialty School Transportation Solutions.
Our purpose and mission is to provide high quality, safe, and efficient service coupled with team members that truly CARE about the students that we transport. We are dedicated to establishing the highest standards of passenger transport in the industry.
The Difference?
Safety is our Focus, Service is our Passion
At James Transportation, we know the importance of exceptional service. Our dedicated team members are committed to providing unparalleled transportation solutions to students regardless of the assistance they may require. We recognize that what we do is MORE than simply transporting from point A to point B. We welcome and encourage regular communication from parents and school personnel to ensure the effectiveness of our service.
Our specialty fleet provides daily transportation to a variety of educational organizations to include, Local School Districts, Educational Services Commissions, and Alternative Schools throughout Southern New Jersey.
Intensive Team Training – We take a unique approach to training. Training is conducted through various forums: classroom, online, and practical. Training is always followed up with testing, coaching, and spot checks to ensure understanding and compliance.
Leveraging Technology to Deliver Safety and Performance – Our state of the art software platform allows us to not only increase our ability to effectively manage safety, but also ensure consistent service delivery.
GPS and Safety Analytics Application
We can see EXACT vehicle location at ANY time
We can monitor driver speed and report on harsh driving behaviors such as quick acceleration, hard braking, and harsh cornering
We can produce driver specific reports for effective coaching sessions
Routing & Dispatch Application - We can manage on-time statistics for the entire fleet at a glance and easily provide estimated time of arrival
Video & Audio Systems - All of our vehicles are equipped with high definition 1080p Mobile DVRs that include FULL TIME video and audio capture.
Where's My Bus?
James Transportation offers a real time solution for viewing your student's bus as it travels. To access the James Transportation GPS tracking application, please follow these simple steps:
Contact our Dispatch Team at (888) 943-1287
Confirm your student's bus number with our Team
Request user access information for our GPS Tracking Application
Enter user access information
Contact Us
Please complete the form below
Call Us: 888-943-1287
Email: info@jamestransport.net
Operational Center Address:
2511 Fire Road Unit B-8
Egg Harbor Township, NJ 08234
*Call for mailing address